Cowbridge, Holy Cross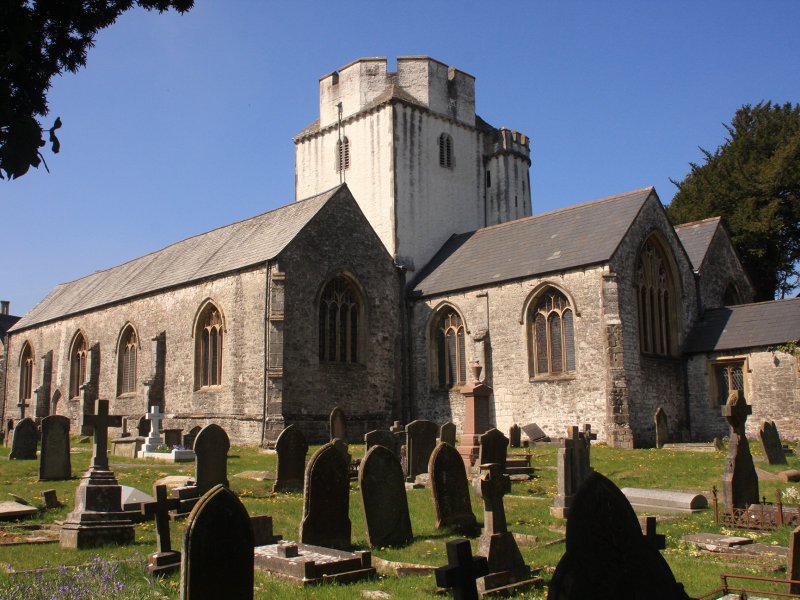 Sunday Services
| | 8:00am | 11:00am |
| --- | --- | --- |
| 1st Sunday | Eucharist | Morning Worship |
| 2nd Sunday | Eucharist [1662] | Eucharist |
| 3rd Sunday | Eucharist | All-Age Eucharist |
| 4th Sunday | Eucharist | Eucharist |
Download the latest Pews News for details of services this week.
---
Church Co-ordinators
Mrs Barbara Harding
---
Holy Cross Prayer Breakfast
On the first Saturday morning of each month a group of insomniacs or just early risers meet at 8 o'clock in the Taynton Room at Holy Cross Church to have breakfast together and pray together.
Breakfast is a simple affair of toast and jam or marmalade with tea or coffee although croissants and sometimes hot cross buns have been known to turn up unexpectedly from time to time.
After the fellowship of breakfast together it is good to be able to spend about half an hour, enjoying the peace and stillness of the early morning in quiet contemplation and shared prayers.
We start by responding to any requests that are left in the Prayer Request book which is always open on the font in Holy Cross.
If you have something that you would like to be included in this prayer time, please write a note in the book next time you are in Holy Cross or you can email me with requests at jhperks55@gmail.com.
Better still of course is for you to join us in person. It's an early start but there is something very special about sharing our needs and those of others with our Heavenly Father, in the company of other Christians before the busyness of the day has started.
Howard Perks.
---
Christmas Festival
Over 50 Christmas trees and cribs on display; School choirs, story telling and more…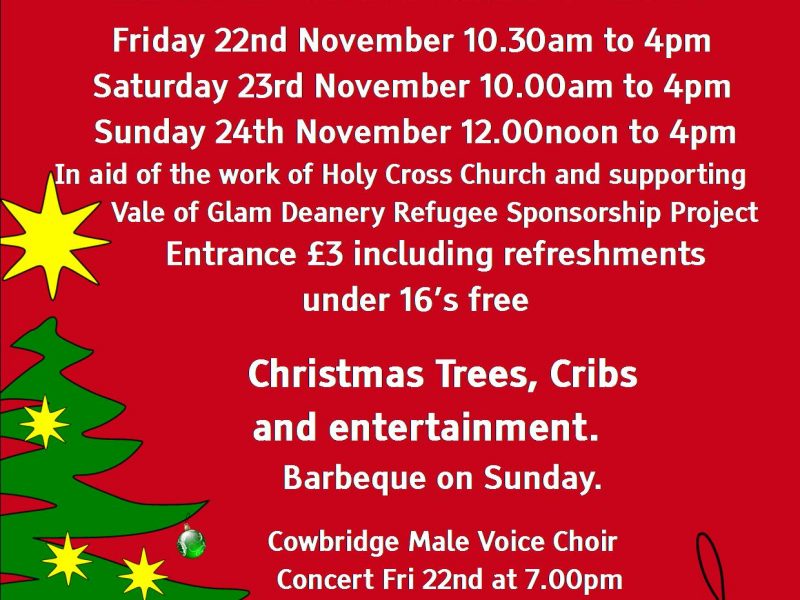 ---
History
Cowbridge church was first built sometime in the 13th century, probably soon after the granting of a charter to Cowbridge borough in 1254. It was built as a chapel of ease to Llanblethian. The original church consisted of nave, chancel, and the massive tower which survives unchanged. Internally, the church underwent many changes over succeeding centuries. The south (or Llanquian) aisle was added to the nave in 1473 to provide for Llanquian worshippers whose chapel (near Aberthin) was ruinous. This south aisle was reputedly built by Lady Anne Neville the wife of the lord of Glamorgan, Richard Duke of Gloucester (the future Richard III). In 1484 Richard III granted a chaplaincy to Holy Cross church. A chantry chapel (now the vestry) served by a chantry priest was added to the building in the 15th century.
The close association between the old Cowbridge Grammar School, Jesus College Oxford and the church is recorded in memorials to former headmasters of the school, and by inscriptions, dedications and coats of arms in stained glass windows.