St Owain, Ystradowen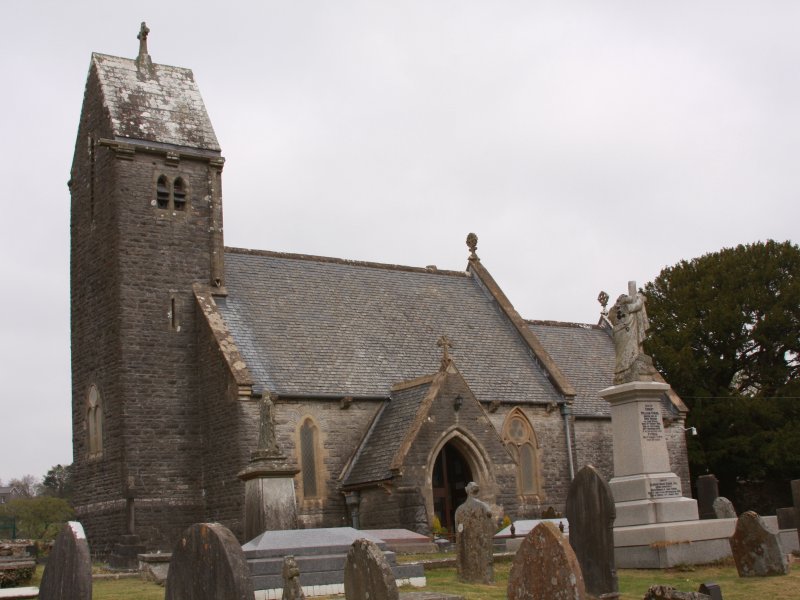 Co-ordinators
Mrs Shena Sarjeant / Mrs Sue Squire
---
Sunday services
| | | |
| --- | --- | --- |
| 1st Sunday | 11.00am | Eucharist and Sunday School |
| 2nd Sunday | 11.00 am | All-Age Eucharist |
| 3rd Sunday | 11.00 am | Eucharist and Sunday School |
| 4th Sunday | 11.00 am | Eucharist and Sunday School |
Download the latest Pews News for details of services this week.
---
Facilities
Sunday School
Refreshments – can be organised
Organ/Organist available for small rehearsal groups
Electronic keyboard available
---
Amenities
---
History
This is a 'new' church, rebuilt on the site of the ancient parish church in the 1860s when the fabric of the old building was deemed beyond restoration. Stone from the old church was used in the reconstruction, and in dimensions and external appearance the new church was virtually indistinguishable from the old, with a diminutive west tower with saddle-back roof, nave, chancel and sanctuary, and simple south porch.
Internally, the hand of the diocesan architect John Prichard is evident. Here he created a model of Victorian church design, and left his imprint firmly upon such features as the cylindrical pulpit and the choir stalls.
The windows, with a blood red disc in each light, are attractive features of the church.
Initially, the internal brick walls were decorated with polychromatic patterns, but this was later painted over.
A few memorials rescued from the old church were re-sited in the new building.