St John the Baptist, Llanblethian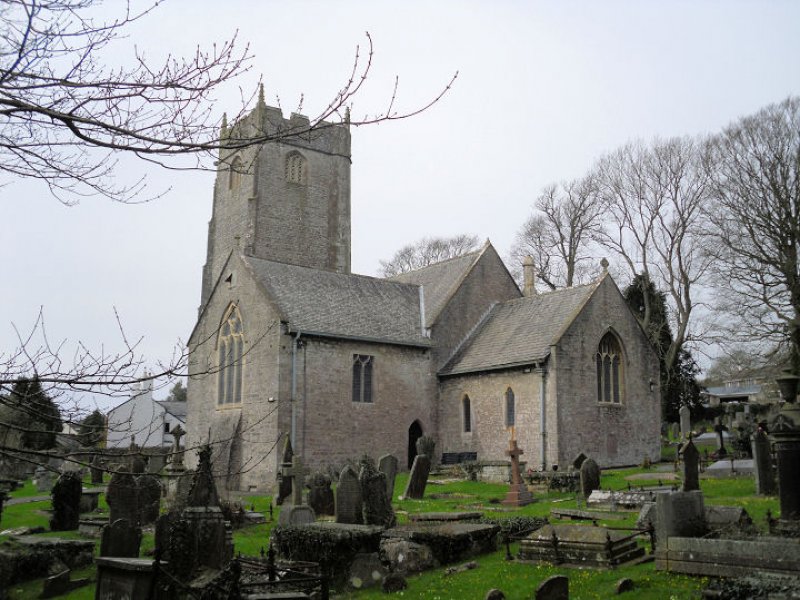 Co-ordinators
Mrs Sue Cox
Mr Nick Broekstra
---
Sunday Service
9.15 am Eucharist
Download the latest Pews News for details of services this week.
---
History
The pre-Norman origins of this church are obscure, but by the late 12th century the church of Llanblethian, with its three chapels of Welsh St Donats, Llanquian and Llansannor, was among the possessions of the Abbey of Tewkesbury.
In the 13th century, Cowbridge church was built as a chapel of ease to Llanblethian. By the end of the 15th century, Llanblethian was served by a vicar, while Cowbridge was served by a chaplain and a chantry priest.
Both the south chapel (or transept) and the south porch were added to an earlier building in the 14th century.
The imposing battlemented western tower was added in the late 15th century.
Upper and lower doorways in the north wall of the nave once gave access to a stone staircase leading to a rood which spanned the chancel arch. Other medieval survivals include the tub-shaped font, and, in the south chapel, a stone effigy of a civilian recumbent in an attitude of prayer, feet resting on a greyhound.
A vaulted crypt containing a large number of bones was discovered beneath the south chapel during restoration in 1896.
A simple wall tablet erected in 1763 commemorates the parents of Sir Leoline Jenkins, whose illustrious career encompassed the office of secretary of state under James II, and principal of Jesus College Oxford. Sir Leoline, a local benefactor, endowed Cowbridge Grammar School.
The church was heavily restored at the end of the 19th century. Note the multi-coloured stone pulpit designed by the architect C.B. Fowler with its preponderance of pink Penarth alabaster.