St Senwyr, Llansannor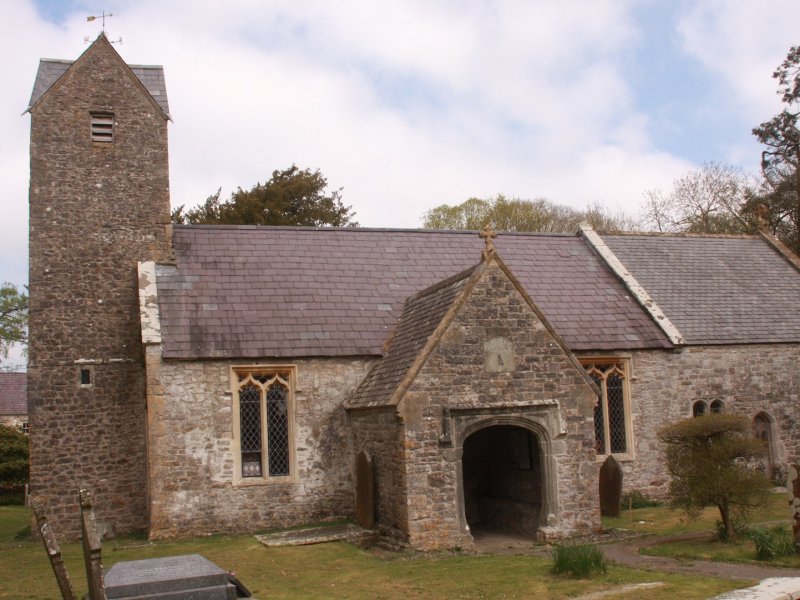 Co-ordinators
Mrs Margaret Jarvis / Mr J P R Williams
---
Sunday services
| | | |
| --- | --- | --- |
| 1st Sunday | 11.00am | Morning Prayer |
| 2nd Sunday | 9.15 am | Eucharist |
| 3rd Sunday | 11.00 am | Eucharist |
| 4th Sunday | 9.15 am | Eucharist |
Download the latest Pews News for details of services this week.
---
History
Originally a chapel attached to Llanblethian, Llansannor was a rectory by the mid 13th century.
The church retains a late medieval nave roof, a priest's door in the chancel and a plain octagonal tub-shaped font.
The identity of the knight in full plate armour whose stone effigy lies in the chancel/sanctuary remains uncertain. The armour indicates a date of c.1400.
There are wall memorials to 18th and 19th century members the Truman family of Pantylliwydd, one of whom, the antiquarian Thomas Truman (d.1786), is reputed to have aroused Iolo Morganwg's interest in the history of Glamorgan.
The gilded reredos, designed by the London architect F.E. Howard, was erected in 1926 in memory of the parents of the rector Revd F.R. Williams.
The porch is of 16th century date. Carved on the south door is the date 1674.
The stone sundial, on the exterior wall of the porch, with its inscription Sic transit gloria mundi is a replica of the much weathered original carved in1741 which is preserved within the church.