St Brynach, Llanfrynach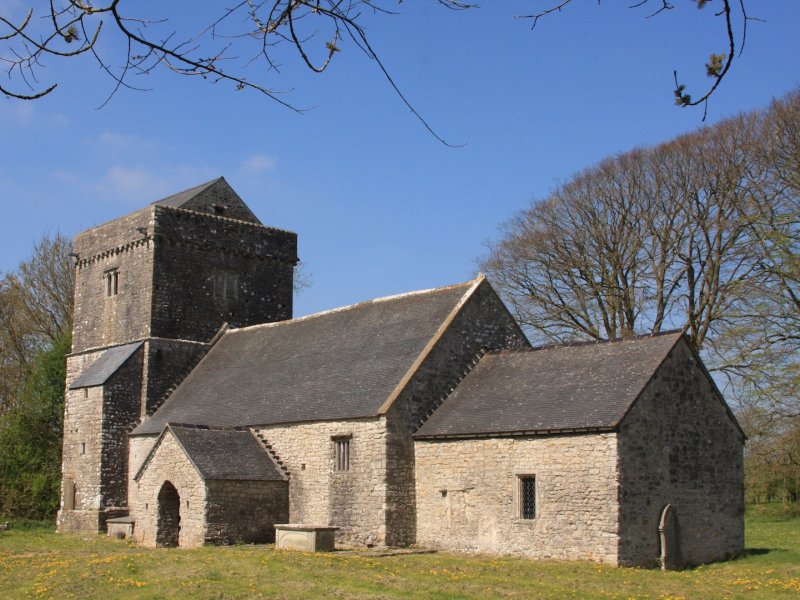 Location
Down lane opposite The Cross Inn, Llanblethian
---
Co-ordinator
Mr Johnny Homfray
---
History
Dedicated to a 6th-century Irish saint, this tiny church fell into disuse at the end of the 17th century, by which time it was isolated from any close settlement. It was restored in 1838 by Dr William Salmon of Penlline Court and its fabric has continued to be maintained to the present day.
In 1850 the chapel of Penllyn was built by the Homfray family of Penllyn Court, as a more convenient focus for worship for the parish, but Llanfrynach continues to be used for occasional services.
The fact that hand of successive restorers has fallen lightly upon this tiny building has ensured that it still retains much of the atmosphere and fabric of the medieval church.
The stone benches against the north and south walls of the nave are rare survivals from the medieval period, the late medieval roof survives, and there are traces of wall paintings south of the chancel arch.
A square opening on the nave side of the chancel arch has been identified as a sanctum squint which gave a view of the altar from the rood. In the south wall of the chancel is a piscina with a small square recess above which probably was an aumbry.
Sepulchral slabs dating from the 13th century raise the floor of the sanctuary above that of the chancel.