St Mary, St Mary Church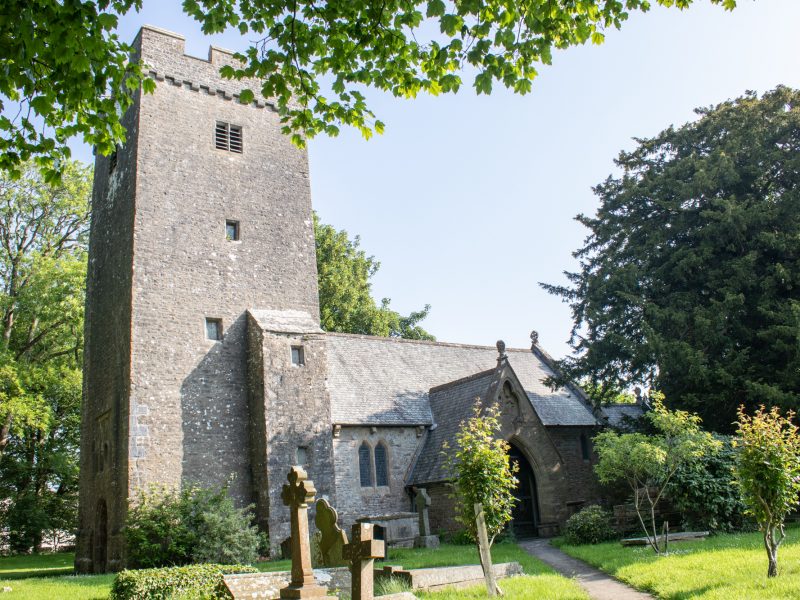 Co-ordinators
Ms Steph Bonnar / Mr David Ilsley
---
Sunday service
9.15am Eucharist
Download the latest Pews News for details of services this week.
---
History
Originally built in the 13th century, this church with its massive western tower, was heavily restored in 1862 by diocesan architects Prichard and Seddon, and is essentially a fine example of Victorian Gothic ecclesiastical architecture in Early English style.
The late medieval roofs of nave and chancel survived the restoration, as did the tub-shaped font and the pillar piscine with its twisted stem.
One unusual feature is the area of roof above the altar which is painted dark blue with gilt stars and other gilding and which is intended to highlight the sanctuary.
The parish register for July 1781 records the marriage of Edward Williams (alias Iolo Morganwg) and Margaret Roberts. One finely carved gravestone in the floor of the tower commemorates Iolo Morganwg's father-in-law and is the work of Iolo himself.
In 1797 the two parishes of Llandough and St Mary Church were united into a single benefice.