St Dochdwy, Llandough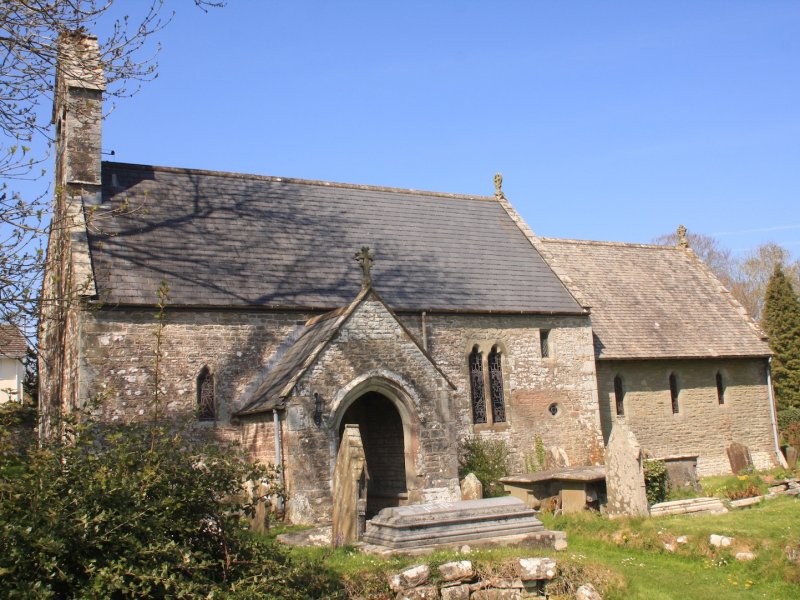 Co-ordinators
Mr Simon Rees
---
Sunday service
9.15 am Eucharist
Download the latest Pews News for details of services this week.
---
History
The dedication to a Celtic saint suggests the existence of a pre-Norman church here. Like many of the Vale churches, Llandough was heavily restored in the 19th century, but there are some interesting survivals from the medieval period.
The beams in the roof of the 14th century porch contain some medieval carvings, notably a head of Christ.
There is a holy water stoup in the south wall of the nave immediately adjacent to the main door. A doorway and staircase within the thickness of the north wall of the nave led, in pre-Reformation days, to the rood which spanned the narrow chancel arch.
One significant memorial is the monumental brass adjacent to the altar which commemorates Wenllian Walsche who died on Christmas Day 1427. The Walshe family were lords of the manor of Llandough from the 12th to the 15th centuries and are presumed to have built the first castle near the church.
The two bells hanging in the exterior bell cote have been identified as the work of Thomas Revel, an itinerant bell founder who was working in the 1350s. Pre-Reformation bells are rare survivals, and these are among the earliest in the diocese.
On the south wall of the nave is a memorial to three members of the Basset family who died within a few weeks of each other in the spring of 1713. Among other memorials are those to members of the Lynch Blosse, Morgan and Stacey families, each of whom were tenants of Llandough Castle in the 19th century.