St Canna, Llangan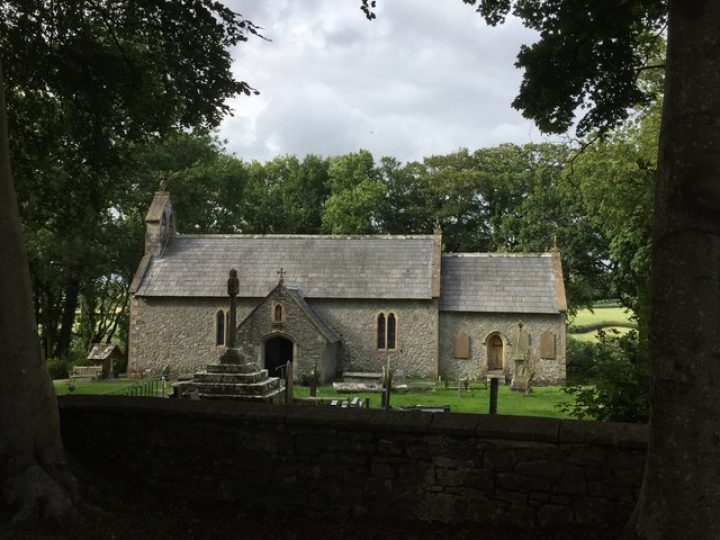 Co-ordinators
Mrs Sheree Pearson / Mrs Jan Reed
---
Sunday Services
| | | |
| --- | --- | --- |
| 1st Sunday | | |
| 2nd Sunday | 11.00 am | Eucharist |
| 3rd Sunday | | |
| 4th Sunday | 11.00 am | All-age Worship |
Services are held on the second and fourth Sundays of every month at 11.15 am. There are also additional Services held on key festivals, including Easter, Harvest and Christmas. More information can be found on the noticeboard outside the church.
Download the latest Pews News for details of services this week.
There is a modest amount of parking around the green in front of the church.
---
Points of Contact
Ruth Williams
01656 656199
ruthwilliams02@btopenworld.com
Jan or Dave Reed
01656 861362
davejan.reed@gmail.com
Howard Pearson (PCC Member)
01656 667931
pearson1@greenbee.net
Sheree Pearson
01656 667931
pearson1@greenbee.net
---
Facilities
Kitchen facility
Seats 24 (table format)
Room for 30 (lecture style)
Fully accessible toilet facilities
Outdoor space
The Old School Room is part of St Canna's Church at the top of Llangan village. Restored in 2011, the vestry of the church was transformed from a derelict room, into a modern
multi-purpose venue complete with kitchen and washroom facilities. The Old School Room is accessed via a ramp and is disability friendly throughout.
Currently used for a range of activities, the Old School Room is available to hire either for one-off occasions or regular meetings. It is a community facility and should there be demand for a group not currently running, then the Old School Room is the ideal venue in which to start one!
---
Events
Regular events are Wine Club, Book Club, Quilting Group
Special events include a Coffee Morning, Concert and the annual Autumn Fayre
---
History
Saint Canna, said to have been a Breton princess, was the daughter of Tudur Mawr and wife of Prince Sadwrn. She came to Wales and later founded another church in West Wales. Their son, Crallo, has a church dedicated in his name in Coychurch. Canna's name is associated with Canton and Pontcanna in Cardiff.
As far back as 1254, a church was mentioned in Llangan. The medieval church was greatly modified in the 1850's by the Victorians, causing many original features to be lost. In 1881The Old School Room was added.
The church has a bell-tower housing two bells which were re-hung in 2005. One bell is thought to be medieval and the other dates from 1891. Behind the altar is a striking stained glass window, financed through public subscription in 1932, associated with the Revd David Jones, known as the Angel of Llangan, reputed to have preached to congregations numbering hundreds and even thousands on this pilgrims' route.
The Lower Rood Stair door, which may well be original, opens into the vestry or Old School Room.
Outside the church there are two notable crosses – one a preaching cross, believed to be 15th century in origin and held to be one of the finest examples in the Vale. The other – a Celtic wheel cross with a round head – is Grade I listed and thought to date from the 9th century. On it is carved a representation of the crucifixion.